3D Virtual Reality tour of the Temple of Original Simplicity
To enter the 3D virtual reality tour, one must click on the link  "Go to 3D tour" on the bottom of this page. The tour opens, and the user will be in the entranceway on the first floor.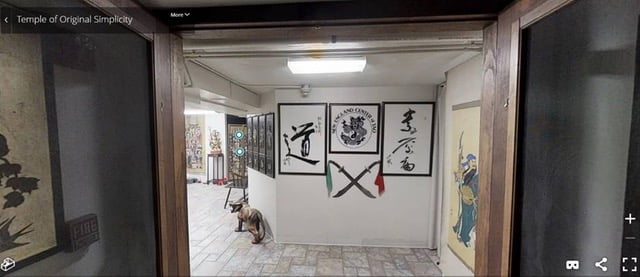 Please use the mouse to navigate the tour and move between the three floors. There are small blue and white circles that can be clicked upon with the mouse. These links show artifacts and documents pop up for enhanced readability.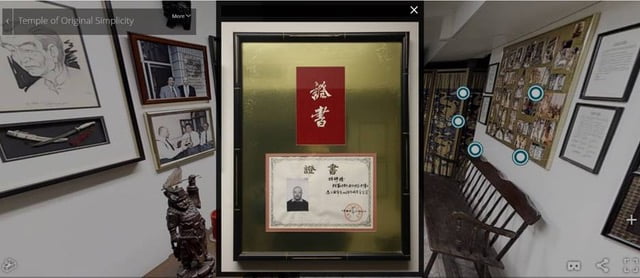 Also, one can click on a blue and white circle to move from the first floor to the second floor, the Main Hall of Taoist Deities.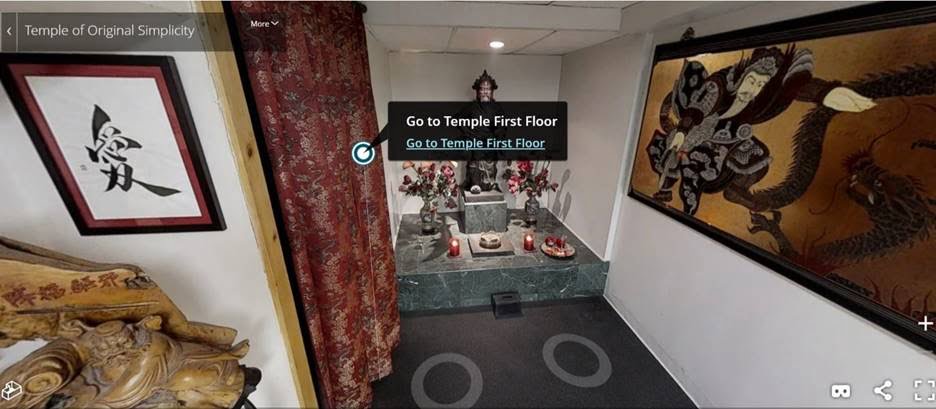 There are also blue circles on the ground that when clicked on allow the user jump to certain strategic viewing locations. These blue circles allow the viewer to experience the Temple and its ancient icons in 3D.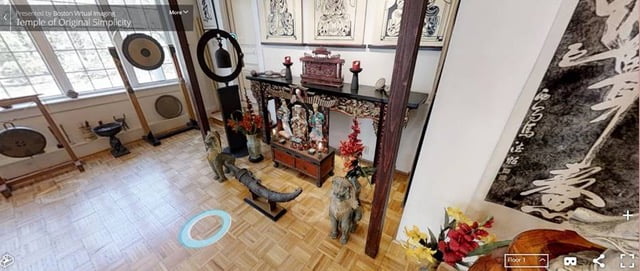 A user can move from the Main Hall of Taoist Deities to the third floor, the Hall of Foxes, by moving up the stairs with the mouse or clicking on the blue circles on the floor to jump up the stairs.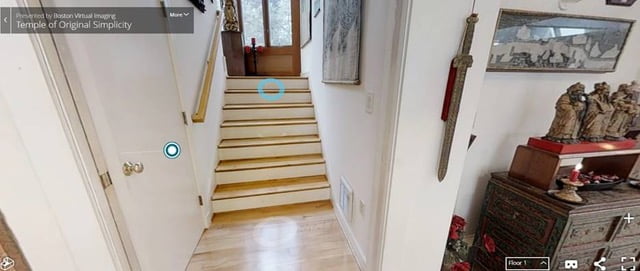 Mount the second set of stairs and use the mouse or blue circles to move up to the Hall of Foxes.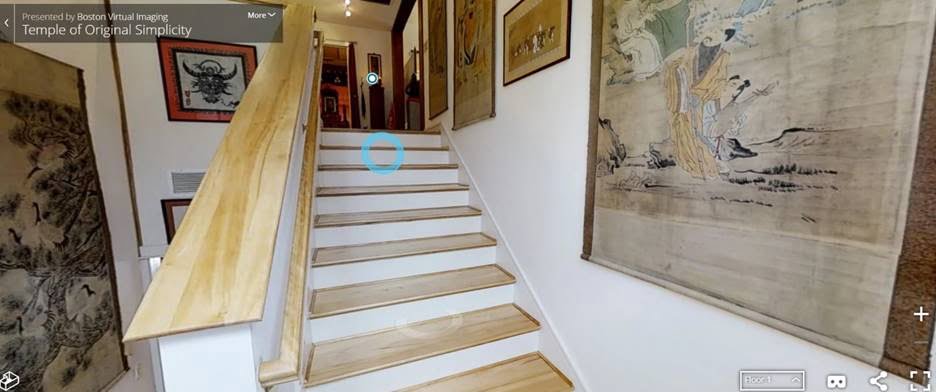 One can then navigate and analyze icons in detail in the Hall of Foxes.